TrendLine stands out amongst others with its unique design, aesthetic appereance and excellent workmanship, besides it has eyecatching technical advantages like 3mm thickness and self inclined inox body. TrendLine is a perfect wet area product because of its three surface options that gives opportunities to suits many tile options. It can be produced four dimensions, 23-5/8", 31-7/16", 35-7/16" and 47-1/4" however its cuttable body gives freedom to create any desired lenght from it. TrendLine has a patented dirt and hair holder, that makes easier to cleaning and also protects drain from undesired pieces. Make your own combination with Gruen assistant accessories to fit mostly drain installations.
Easy-to-cut structure
Channels and drain bodies manufacatured in23-5/8", 31-7/16", 35-7/16" and 47-1/4" can be cut into your desired dimensions.

With this tailor made feature, it can be easily transformed any dimensions for your project.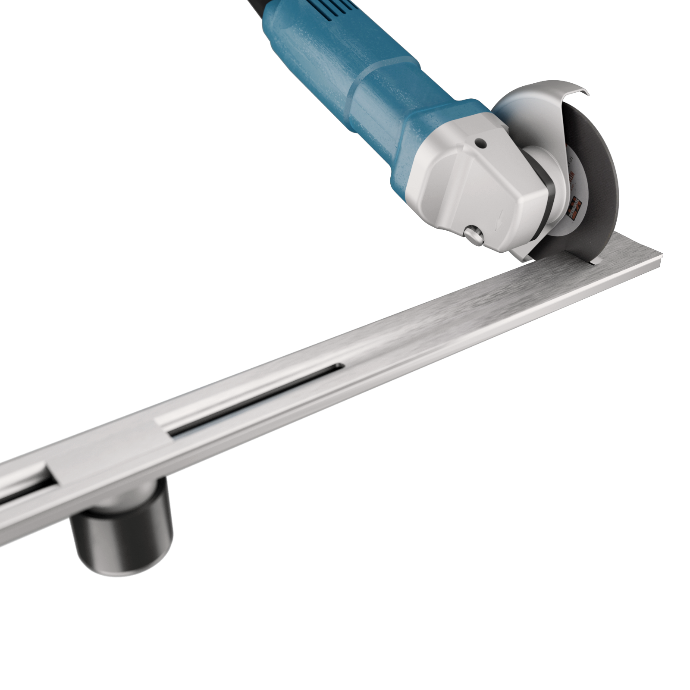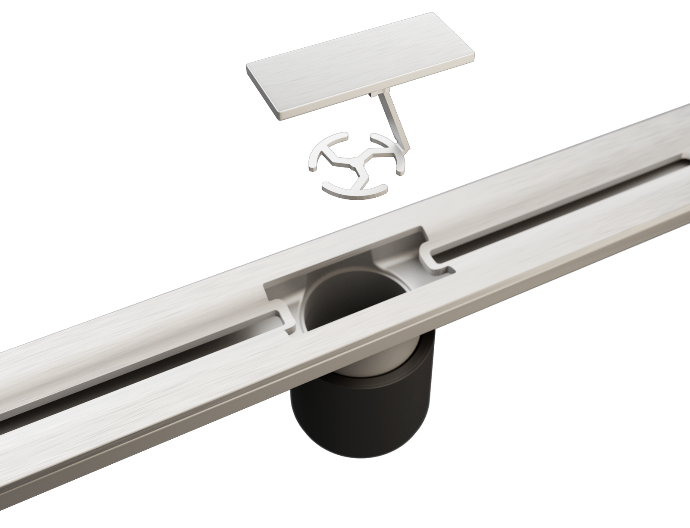 Patented dirt and hair holder
Cover and dirt holder can easily be displaced, thus it gives a chance to clean and get rid of unwanted particles.
Inclined 3mm solid shower channel

TrendLine shower channel is self inclined so water can flow to trap. By TrendLine there can be no unreachable areas for water.







Usage Options
TrendLine shower channel can be located different areas with different dimensions, su

ch as; in front of the walls, middle of the shower areas etc.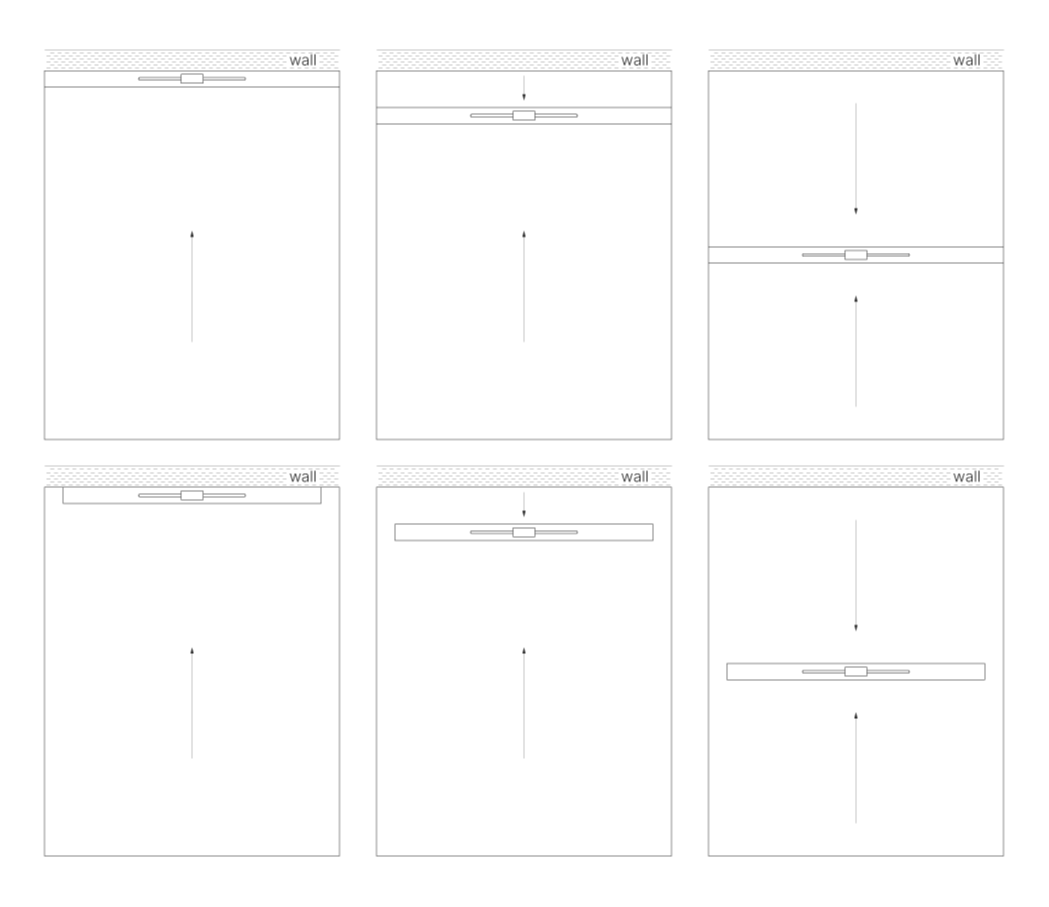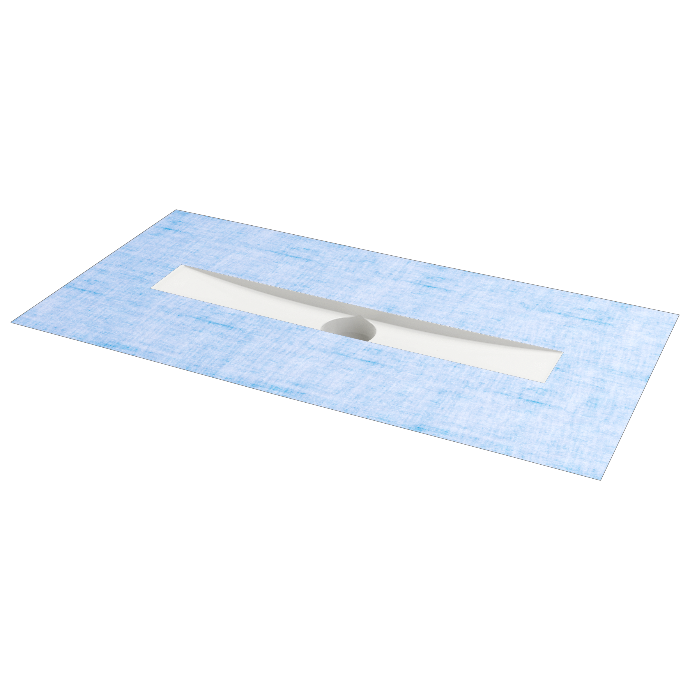 HS.8117
Flange with fabric membrane
Flange that 2" outlet and self insulating
Parts
Simply check the all accessories and optional parts of TrendLine.